GOTV is divided into H265 and GOTV software versions, both of which have the same channel and content. H265 special plane is equipped with strong quad-core, Android 7.1 system configuration, and the equipment is manufactured as native special plane system; GOTV software version is implemented by installing software on third-party set-top boxes or other viewing devices. GOTV live to live on the market at present high-definition effect, IPTV products, with the largest number of 1080 seconds speed change channels BuKa, really fast in Taiwan, all 350 sets of programs have seven days to see, let you no longer miss any program you want, with rich wonderful on demand, contains hit movies, series, TV drama synchronization update, 0 advertising, Bring you pure audio-visual enjoyment, multi-terminal devices can share the account, no need to add extra charges. The product supports free trial, no compulsory contract, no manual installation, out of the box, no additional costs and implicit provisions.
Product features:
1080 p quality
Quad core 2+16G super configuration, far supermarket low box, all use H265 video hard solution technology, low CPU consumption, support digital selection, menu selection, currently on the market the highest definition, with the most 1080P program set-top box.
The second cutting table does not lag
Clear classification, accurate selection of the station, no need to find a needle in a haystack, fast change the station, smooth and stable playback; Enjoy advertising free, high-definition, save the flow of TV experience, seconds to change the channel and line, truly cut the station zero card. We have all the TV sets you want.
Live channels shift in time
Viewers can replay past live content at will. When watching a live broadcast, they can pause it in the middle and then continue watching from the pause point. That is to take out the synchronization of the program, when you want to see when to see, is so capricious.
Super on demand
Large amount of film and television resources on demand, for tens of millions of family users to gather the whole network of major video websites on demand, timely update, play stable, truly no advertising, the number of American TV series on the whole network, rich in film sources, love to watch TV users must not miss.
7 days back to see
After missing the broadcast time, the party can only watch until the wee hours of the morning, when the whole network updates to see! The whole network has the exclusive support to watch the whole part of more than 300 channels within 7 days, picture quality without attenuation, EPG program preview, do not let you miss any programs.
7-day free trial
The product supports free 7-day trial, no compulsory contract, no manual installation, instant use, no additional costs, no implicit clauses, open all functions during the trial period, and no payment is required if you are not satisfied.
Screen shot of the interface: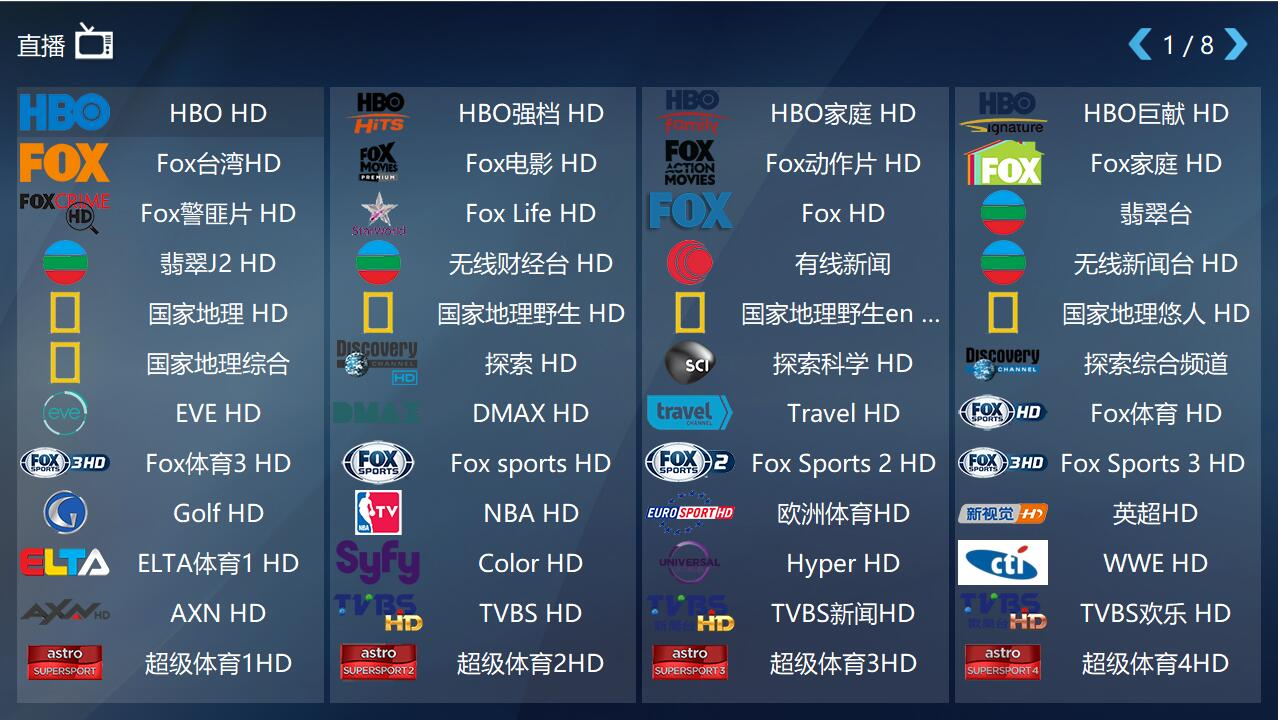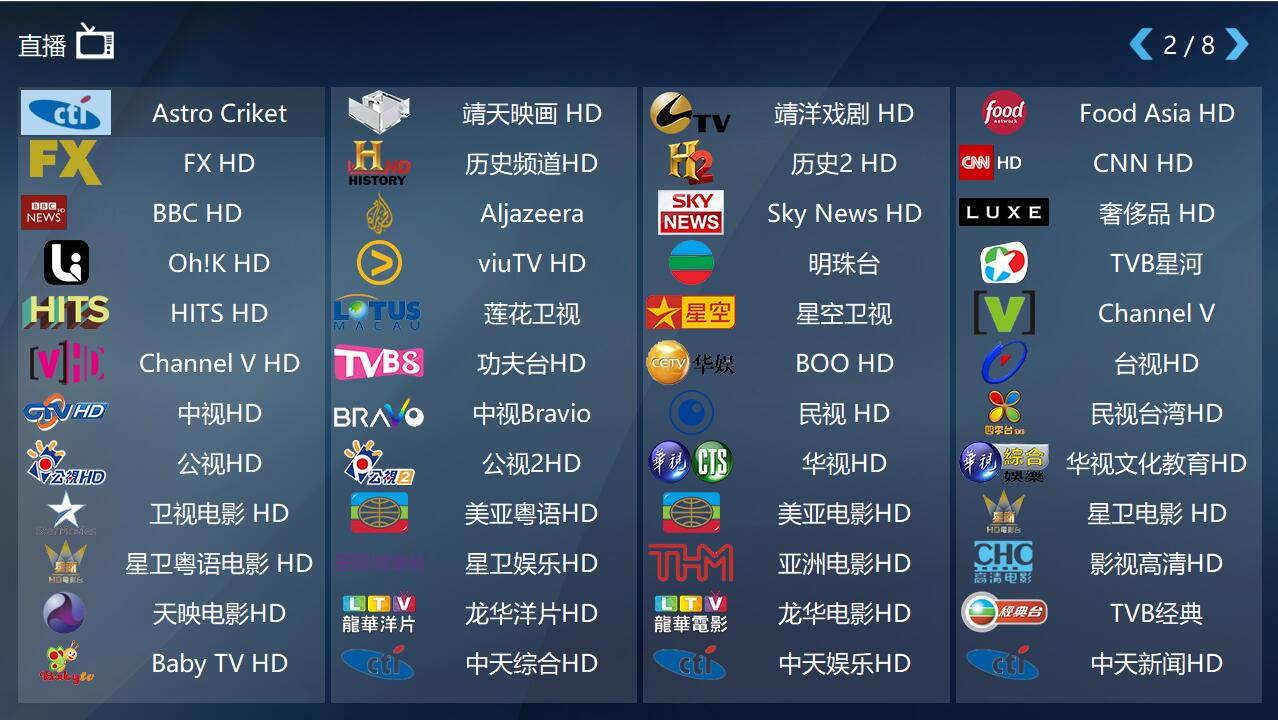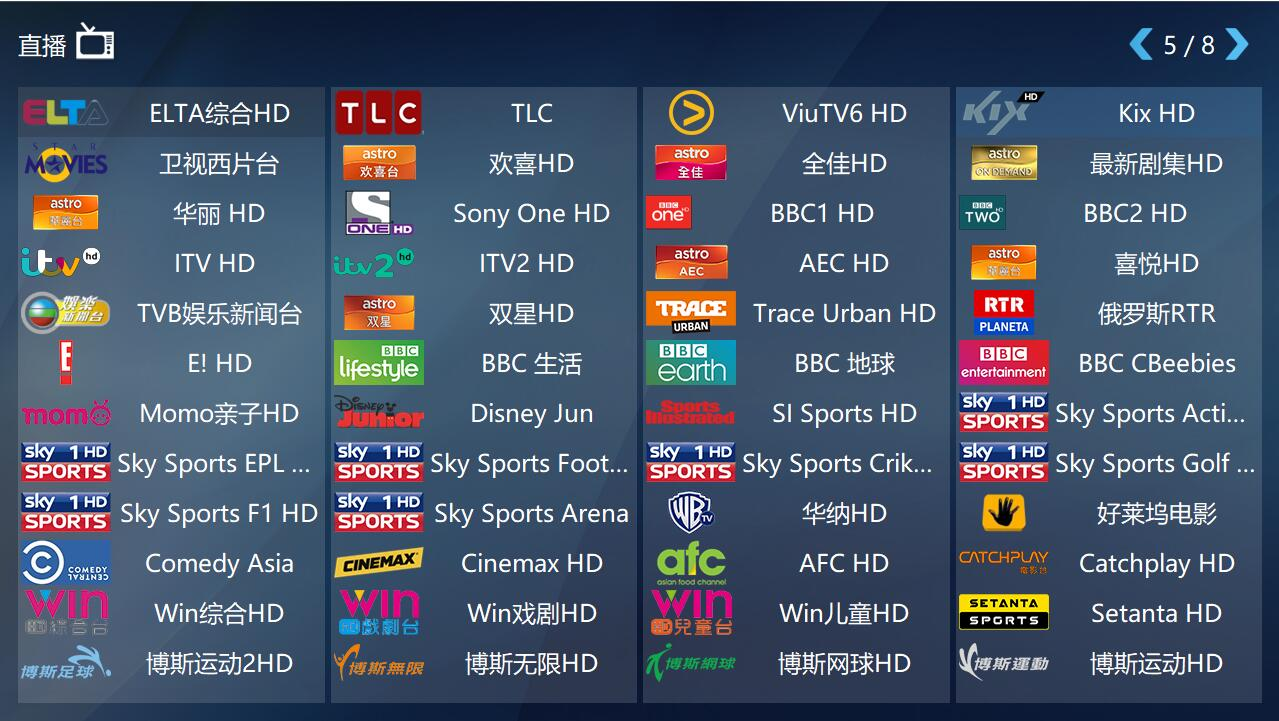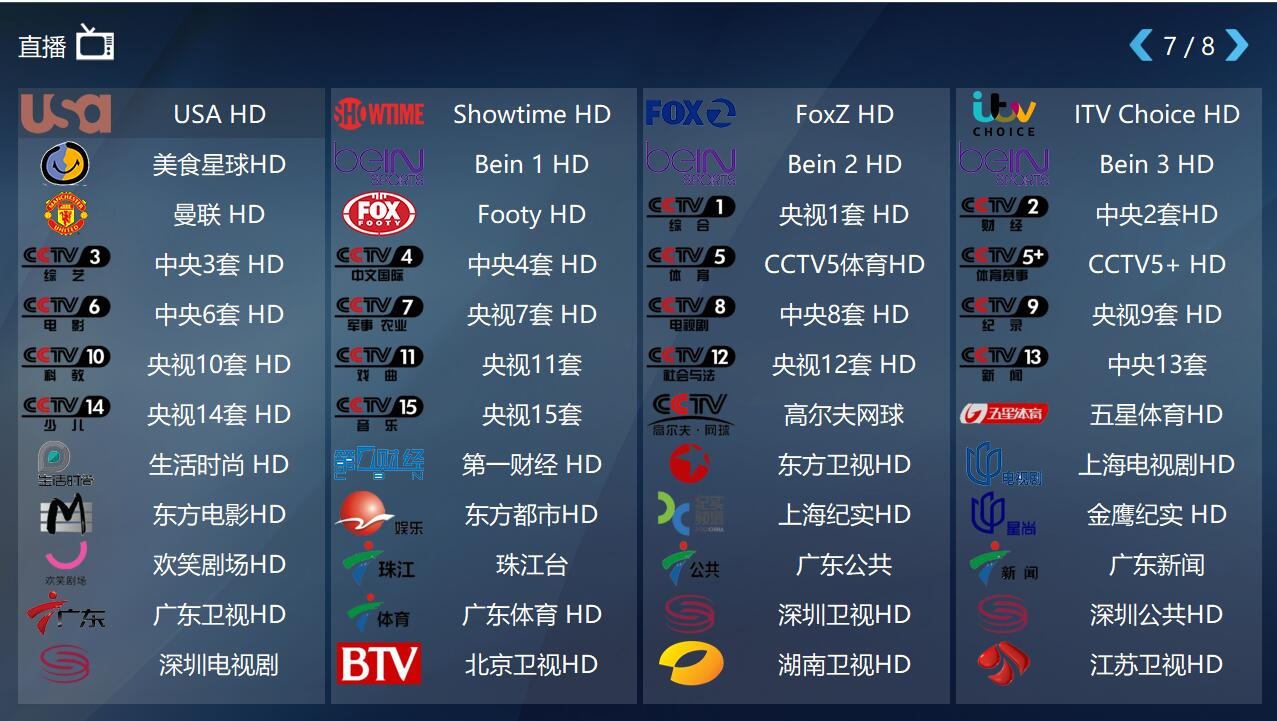 How to install GOTV on iPhone and iPad:
1.Apple devices come with the App Store to download the live streaming software Remote Player. If you do not find this software, please switch the country to China and you can download it.
2.Login method for GOTV software version: Open the Remote Player software, enter the login account and password into the playback address box, enter the format of "Account # Password" (no need to enter "" number, there is a # sign between the account and password), and click the play button to log in.
3.H265 special flight user login method: open the homepage interface of the special flight, enter Settings - find the QR code, then open the Remote Player software and select the QR code scanning and login.
4.It can be used after logging in.
H265 special aircraft product introduction:
We choose a network set-top box, nothing more than a more widely used set-top box, can freely install third-party applications, film and television entertainment can be seen more widely. But no matter how good a smart TV is, it still needs strong software content to support it. Watch TV series, movies, variety shows, animation, sports, including live broadcast and so on. The stylish and simple UI allows you to pause the live broadcast and watch it back at any time. On demand seconds open, even without a second, subversive innovation live time shift, convenient operation of three steps can reach the core interface; Men and women, old and young will use, more high-end and more atmospheric!
Channel list:
[wptb id="1699" not found ]